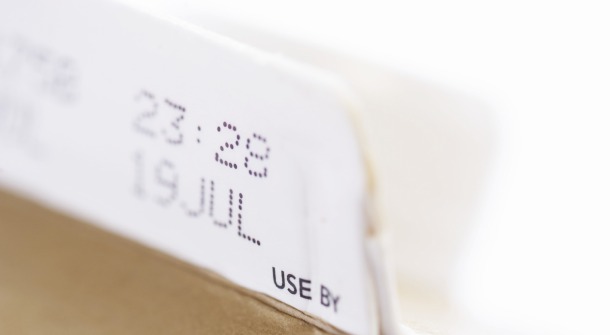 5 – 4 – 3 – 2 – 1 – KABOOM!
If you treat "sell-by" dates as the end of the line for your packaged foods, fear not! According to Jena Roberts, vice president of business development at the National Food Lab, these labels are there for quality reasons and not necessarily for safety. John Ruff, president of the Institute of Food Technologists in Chicago confirms that, "companies want people to taste their products as best they can at the optimum, because that's how they maintain their business and their market shares." In fact, the only kind of food that federal law says must have a use-by date is infant formula. Ruff insists that most foods are safe to eat after their expiration dates even with signs of spoilage. "Very often, you won't eat it because of the smell, and you probably won't like the taste, but in a lot of cases it's unlikely to cause you illness."
According to Our recent poll on "sell-by" dates, 28% of respondents reported following these guidelines religiously. The two industry veterans are in agreement that in their years of expertise, not a single food safety incident has been reported as a result of a shelf-life issue. Therefore, you do not need to treat your perishables like ticking time bombs, the "Nose Knows" rule will suffice!
How will you treat "sell by" dates moving forward?